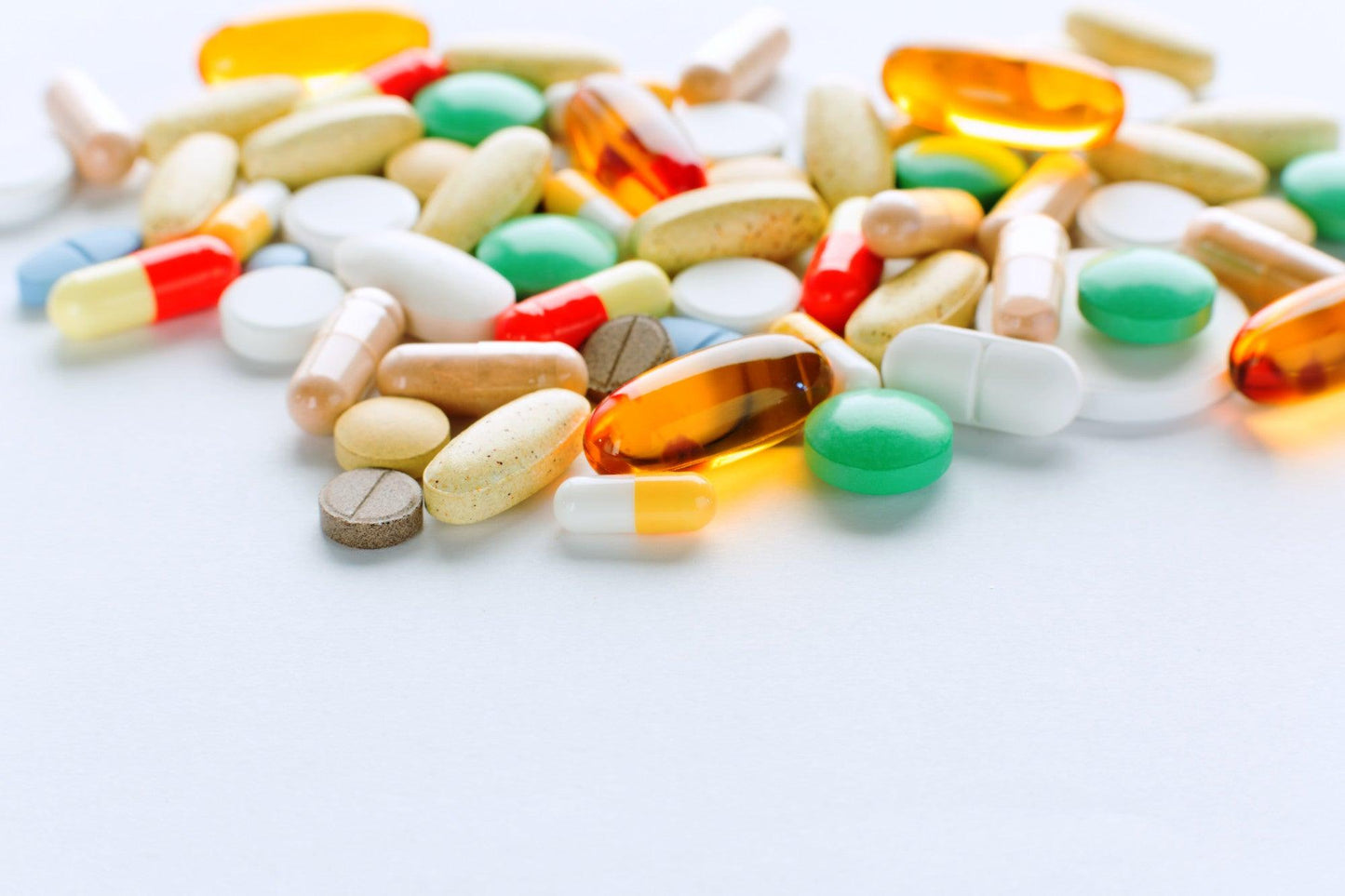 The global market size for vitamins and supplements is currently worth about $129.60 billion. That figure will surpass $196 billion in 2028.
It's easy to see why the demand for vitamins and supplements continues to grow. Interest in personal health and wellness is developing fast among consumers, with more people starting to incorporate vitamins and supplements in their daily routine. In America alone, 86 percent of the population now takes vitamins or supplements.
To cater to this increasing demand, more supplements stores have sprung up across the country. Today, you can easily find an online supplement store to keep you supplied with your supplements of choice. 
But before buying supplements online, it's important to consider a few factors to ensure that you're getting safe and high-quality products. Here are six of these factors.
The Specific Products You Need
Before you begin the hunt for supplement store options, you need to determine exactly what products you intend to purchase. Are you looking for supplements to help you lose weight, boost performance, or simply for your protein use? 
Knowing what products you're looking for helps you narrow your options to online stores that stock them. Ideally, you want an online store that stocks a wide variety of supplements. This way, you're guaranteed to find a product that perfectly fits your individual needs and goals.
Among the commonest products stocked by top online supplement stores include:
Peptides
These amino acids make up the amino acids in your body. They play many roles in your body, such as collagen production, building muscle strength, and so on. If you're looking for supplements for fitness, peptide supplements are an excellent option.
Vitamins
Vitamins help your body function properly. Unfortunately, the foods you eat may not give you enough proteins. Vitamin supplements can help make up the difference. 
CBD
No doubt you've heard of the many health benefits of CBD. Getting this natural supplement can help enhance sleep, reduce stress, minimize inflammation, and increase your energy and immunity.
The Vendor's Reputation
Once you've identified the supplements you need, it's time to choose an online vendor who stocks them. As of 2021, there are about 2,015 online supplement stores, and knowing which of them to work with is easier said than done. 
The best way to know which vendor will sell you the right product for you is to research their reputation. Start by reading online customer reviews about the online store. If people online, especially the vendor's previous customers, seem satisfied with the vendor's products and customer service, it's a good sign.
You may also want to know how long the vendor has been in business. Buying from a vendor who's been in the industry for years is generally a better choice than dealing with a vendor who opened shop two weeks ago. If a vendor has been around for a considerable amount of time, it's a good sign that they have a loyal customer base, which points to satisfactory products and service.
Staff Certifications and Experience
The next step when comparing supplement store options is to check whether they have knowledgeable professionals. You're buying supplements that will directly impact your health, and you can't afford to take things lightly.
A top online supplement store will usually have an expert you can talk to if need be. Such a professional can inform you whether the product you're about to purchase will interact negatively with your current medications. These experts can also advise you on which supplements to purchase to achieve your specific fitness goals.
The Cancellation and Return Policy
When you're buying products online, it's critical to find out whether the vendor has a shipping and return policy.  You're purchasing a product that you haven't seen physically, and it's hardly possible to know in what condition the item will reach you or even whether you'll be satisfied with the product upon delivery.
The best online supplement stores have a money-back guarantee. In case the product doesn't meet the promised standards, the vendor will refund you for the purchase.
Of course, your vendor will expect that you're completely honest when trying to get reimbursed.  For instance, you can't expect a refund after you've used up an entire bottle of supplements. Study the cancellation and return policy carefully to avoid any confusion.
Quality of Products
While most online supplement stores generally sell good quality products, there are some bad apples who don't mind selling defective, expired, or illegal products. 
Take the time to verify whether your potential online vendor sells only supplements that are FDA-approved. This way, you know you're getting a product that won't harm you.
Ask to see the manufacturer's original packaging if available. Check whether there's a seal of approval. Read the ingredients carefully to see if there are any banned substances, such as steroids. 
Price
The price of a product is often a good indicator of the product's quality and overall effectiveness. Think twice before ordering supplements whose prices are suspiciously low. Such products may contain cheap ingredients that can't give you the results you're looking for.  
That said, you should also avoid online stores that charge exorbitant prices for their products. Just because you're buying a top-quality product doesn't mean you should pay through your nose. Compare prices from different stores and choose a vendor who prices their products competitively. 
Work With the Right Online Supplement Store for You
Thanks to the convenience of digital shopping, many consumers are turning online to purchase just about anything. When it comes to buying supplements on the internet, it's essential that you work with an online supplement store you can trust. Research the store's reputation, qualifications, return policy, and prices to ensure you're getting the right product for your needs.
Are you interested in purchasing top-quality supplements from a reliable online supplier? Please, contact us today to sample our vast array of products.